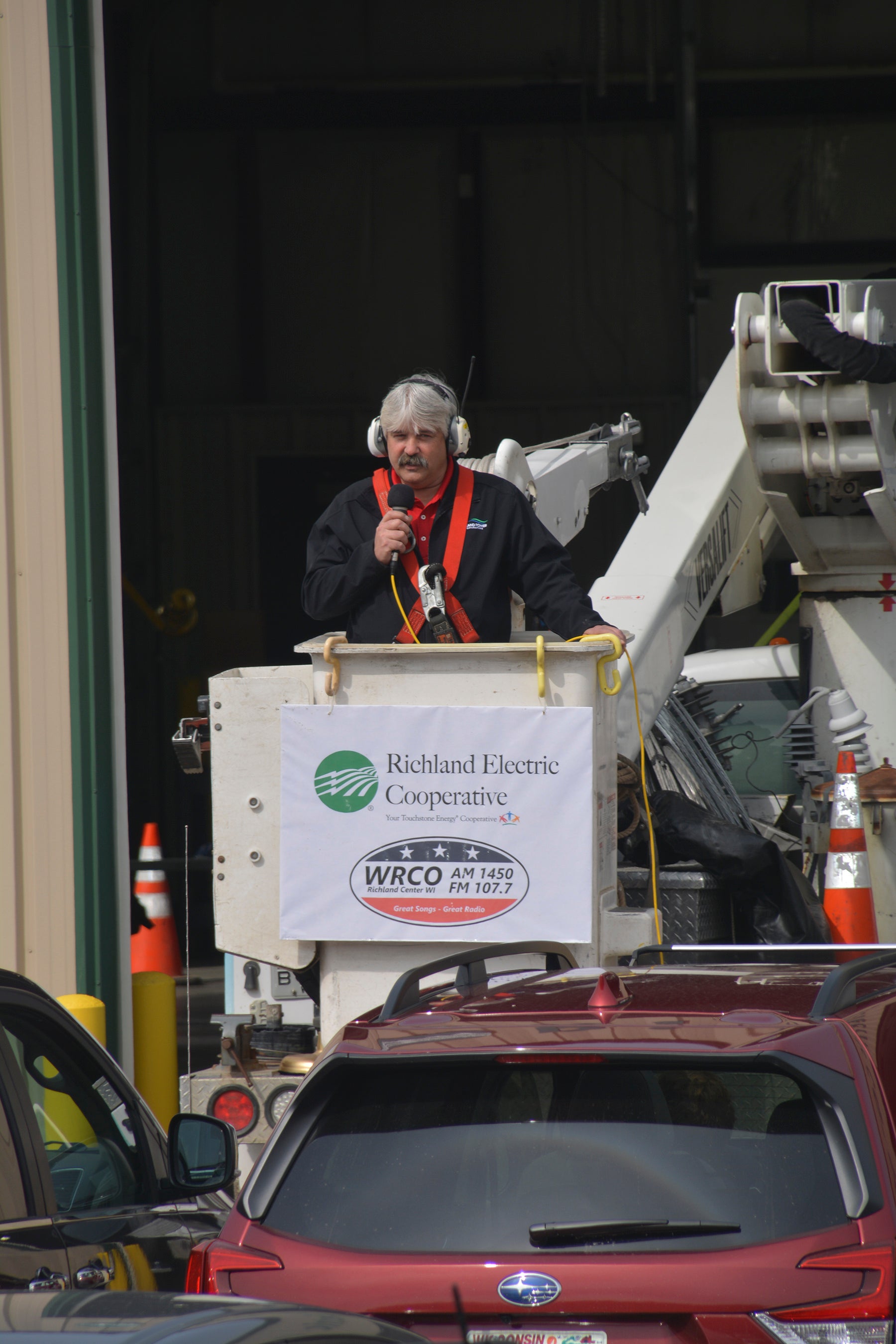 All in favor, honk: Wisconsin electric co-op bucks virtual trend, hosts drive-in meeting
 
Chris Hubbuch | Wisconsin State Journal

With about 230 people sitting in vehicles and honking to signal approval, the 84th annual meeting of the Richland Electric Cooperative on Saturday was unlike any in the rural utility's history.
But with personal contact sharply curtailed to limit the spread of a coronavirus that has sickened thousands of Wisconsin residents, it was a meeting for our times.
"It was a way to make sure we engaged our members at a time they needed to be engaged," said general manager Shannon Clark.
State law requires cooperatives to hold a member meeting within six months of the end of the fiscal year; the co-op's own bylaws call for the meeting to happen in February, March or April — well before Gov. Tony Evers' "safer at home" order is set to expire.
While the bylaws don't prohibit a virtual meeting, they also don't explicitly allow it, and Clark estimates about a third of co-op members don't have access to reliable high-speed internet service.
"I wouldn't say we couldn't have done it," Clark said. "But this is kind of cool, too."
As members drove in, staff scanned barcodes that had been mailed to each household and directed them to park bumper-to-bumper facing the garage — with their windows up for safety.
Clark and board president Calvin Sebranek led the meeting from bucket trucks, their voices broadcast over the local radio station, WRCO.
Instead of standing for the national anthem, members flashed their headlights. When it came time to vote on approving financial reports and another handful of motions, members honked their horns.
Clark said the meeting exceeded expectations, especially considering the staff wasn't able to meet in person to plan it.
He expected maybe 75 cars. The co-op even offered $25 bill credits to the first 50 members to help ensure a quorum.
The turnout, which included 132 voting delegates, was on par with recent in-person meetings.
"It was tight," Clark said. "We didn't anticipate the turnout would be quite as good as it was."
While the timing — a Saturday morning during planting season — wasn't ideal for farmers, Clark said he heard from some who listened to the radio broadcast in their tractors.
"It really went off well," Clark said. "It helped morale with staff. It was just fun in the end."